The China North Industries Corporation (Chinese: 北方工业 or 北方工業; pinyin: Běifāng Gōngyè; literally "North Industries"), official English name Norinco, manufactures vehicles (trucks, cars and motorcycles), machinery, optical-electronic products, oil field equipment, chemicals, light industrial products, explosives and blast materials, civil and military firearms and ammunition, etc. Norinco is also involved in domestic civil construction projects.
Norinco is also known outside of China for its high-tech defense products, some of which are adaptations of Soviet equipment. Norinco produces precision strike systems, amphibious assault weapons and equipment, long-range suppression weapon systems, anti-aircraft & anti-missile systems, information & night vision products, high-effect destruction systems,fuel air bombs, anti-terrorism & anti-riot equipment and small arms.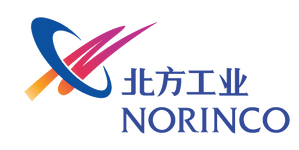 Community content is available under
CC-BY-SA
unless otherwise noted.