The Imperial Japanese Navy is a navy featured in World war 2. They Only appear Playable in Battlefield 1942. They only equipped Type 99s.
They have destory the same US Navy ships. They cannot used Royal Navy Ships and US Navy ships.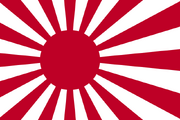 They only become Land Forces and Air Service.
Equipment
[
]
Engagements
[
]